Networking@mesh12
[tab:Hosted Startup Program]
---
To help our startup friends access mesh12, we have created a scholarship opportunity so that bootstrapped entrepreneurs can join us this year. We call it the mesh conference scholarship: A Hosted Startup Program. As always, we strive to give startup entrepreneurs an opportunity to expand their connections, share ideas and be inspired — it is our chance to give back to the community that has generously supported mesh.
Thanks to our generous supporters: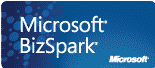 Who should apply?
You are a leader and future leader actively involved in the startup community. You love talking about your startup and can explain why you should be at mesh.
Applications are now open. You can apply to participate here.
By applying you are agreeing to the terms and conditions of the program. To see all of the terms of our Hosted Startup Program here.
Once the application process has closed on May 9, hosted startups will be hand-picked, recommended and qualified by mesh. Then, vetted and invited hosted startup scholars will be asked to participate in the program free of charge.
In respect of those that "brought you" to mesh, you will be asked to meet with the partners involved in this program. By accepting the invitation, you will be agreeing to a time commitment of three appointments over two days with participating sponsors/suppliers (that's a total dedicated time commitment of 45 minutes).
Benefits:
In exchange for your time, mesh is pleased to extend the following benefits, provided the conditions of participation are fully met (which we will fully outline when we release the application).
You get:
Complimentary full conference registration (value $679 CDN + HST) which includes:
Conference Sessions (including breakfasts and lunches)
The Social
The .CA Impact Awards Celebration
Swag Bag and Materials
Tons of networking opportunities
You give:
(3) 15-minute slots in your schedule over the conference to meet with partners of the program for a minimum of 45 minutes total.
Qualifying Criteria:
To qualify for this program, you must be a start-up entrepreneur or an employee of a start-up. The application will consist of detailed questions related to you and your startup. Applicants will be selected based on their responses.
[tab:Time to mesh!]
---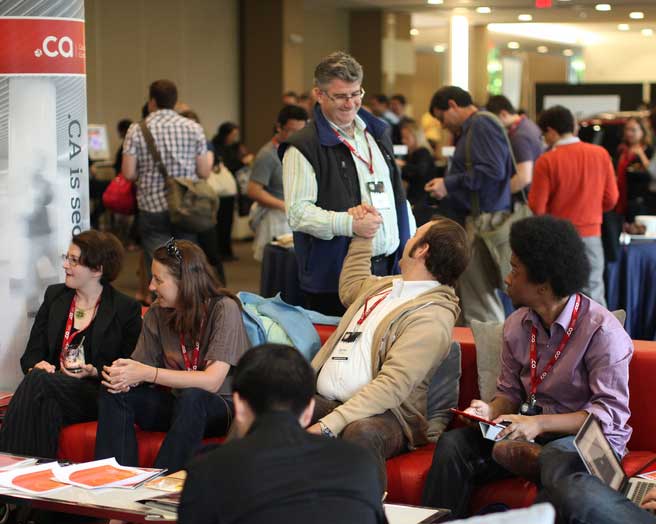 During the day and into the evening, there will be plenty of chances to mesh.
We'll continue announcing the networking events. We have lots in the works so set aside your evenings on May 23 & 24 so that you don't miss out on any of the fun and festivities.
And be sure to check out the tabs on this page for the specifics.
[tab:May 23 | The Social]
---
Monkey around in the Village at The Social. eep! eep!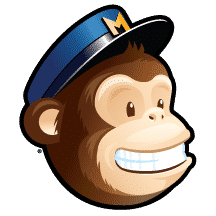 Join our friends from MailChimp for a few beverages and munchies.
There is sure to be great company and ideas to share from the first day of mesh12.
Sure to be serious fun and we'll give new meaning into the phrase monkey business.
See the schedule for details.
---
The Social is brought to you by

[tab:May 24 | Events]
---
For information to follow…
See the schedule for details.
[tab:The Village]
---
Here is where you will find details about this year's Village at mesh. We'll be sharing our plans very shortly.